Champagne lunches with iconic kiwi music
From sunset beach vibes to classic kiwi tunes, there is no better place to be this summer. Enjoy a glass of champagne on the rooftop bar or dance in the grass with friends as the sun sets on Aucklands Waitemata Harbour.
Free
We are supplying abundant free entertainment to wrap up your Summer with a high. Free Friday's and Saturday's are the perfect way to celebrate with friends whereas as all Sundays are free and will be a much more relaxed sunset vibe. All free music nights will be finishing at 9:00 pm.
Ticketed
Due to the COVID-19 situation and the change to alert levels in New Zealand we have POSTPONED the ticketed music event and are currently working on the finer details of everything and looking to confirm a new date and time for these events. Due to the lockdown, we are looking at all options and will provide everyone with an update as soon as we have more confirmed details.
Of the music nights, only three will be ticketed with restricted entry. These nights are the 5th, 13th, and 19th of March. The 13th is our biggest night where we will be bringing in some incredible talent for what is New Zealand's biggest beach festival. All ticketed music nights will be finishing at 9:45 pm. Tickets will sell fast so it is important that you get yours now.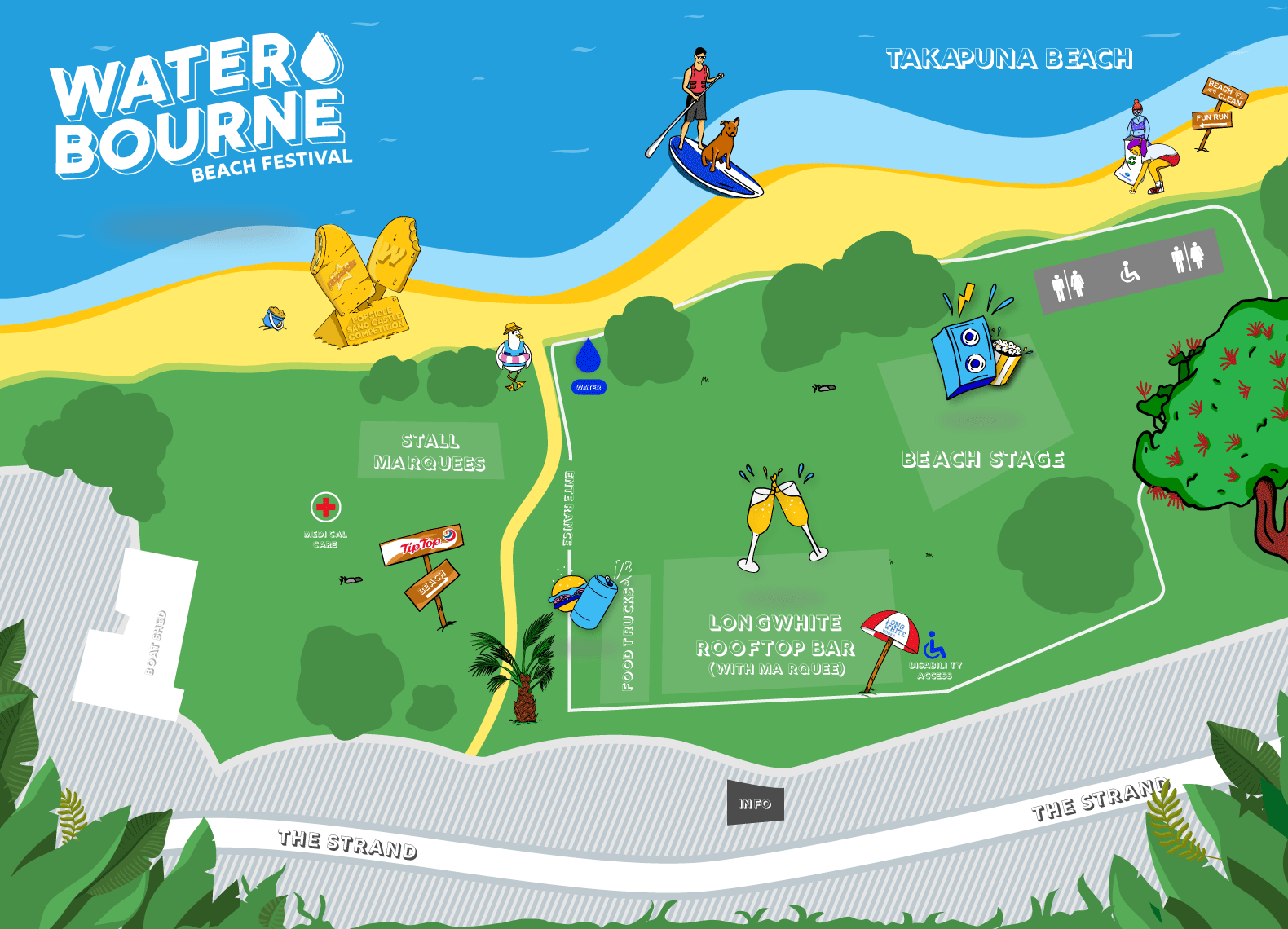 Other events you might be interested in…